Specialized Eye Care for South Florida Pets
In partnership with your pet's primary care vet, our board-certified veterinary ophthalmologists provide the most comprehensive and compassionate eye care possible for your pet.
The eye conditions that can potentially affect your pet range from minor to severe. These conditions can lead to discomfort and can affect how your pet sees. When caught soon enough, treatment can reduce pain and preserve your pet's eyesight.
At Animal Eye Guys, we can diagnose and treat virtually any eye disease or condition including cataracts, infections, tumors, glaucoma, dry eye, uveitis, corneal ulcers and more.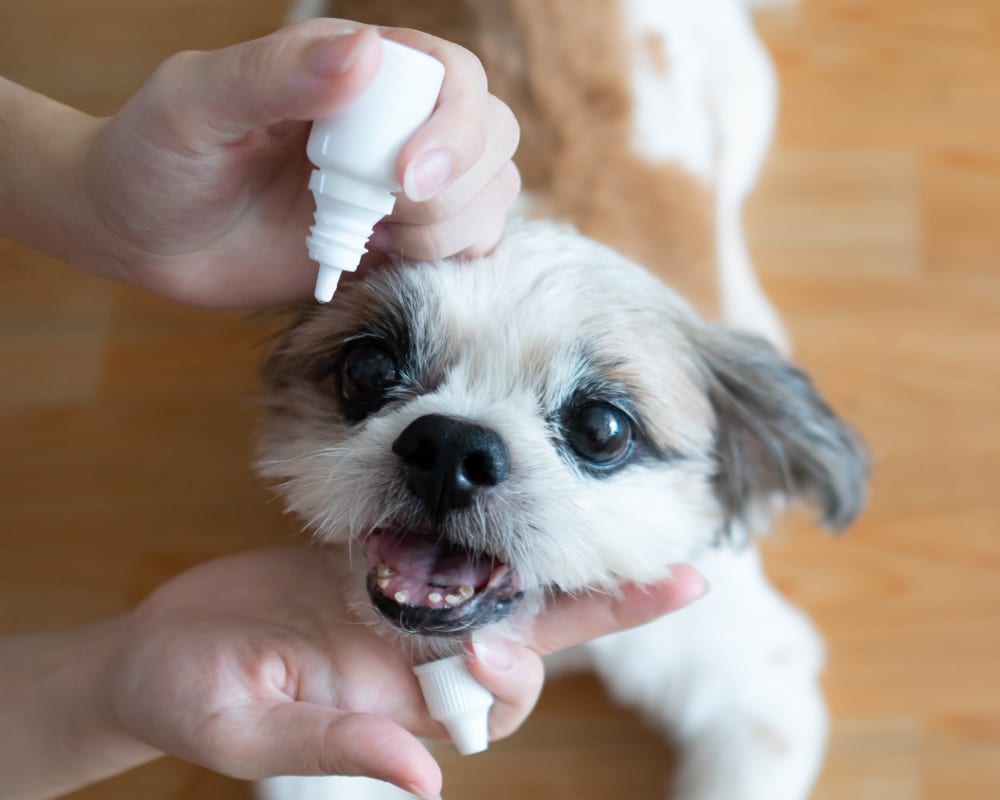 Our Board-Certified Veterinary Ophthalmologists
Each of our board-certified veterinary ophthalmologists has surpassed their standard DVM qualifications and has completed extensive training after veterinary school that focuses exclusively on treating eye disorders in animals.
Diagnosis & Treatment of Eye Problems
Diseases of the eyes are relatively common and can be due to injuries, health concerns, breed, or genetics. Early diagnosis and treatment is the key.
With advanced diagnostic tools such as ocular ultrasounds and electroretinography (ERG), our veterinary ophthalmologists will fully examine your pet's condition to provide a diagnosis and recommendations for treatment.
Whether it be medical treatment or a surgical procedure, our vets are dedicated to providing the best course of treatment for your pet.
Symptoms of Eye Conditions
There are common signs an animal may exhibit if eye disease is occurring. If your pet is experiencing any of the following symptoms, your veterinarian can contact us for an appointment with our trained veterinary ophthalmologist.
Discharge
Squinting
Swelling
Tearing / Tear-Stained Fur
Cloudiness
Red Eye
Change in Eye Color
Eye Rubbing